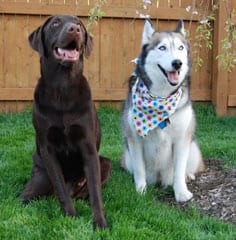 Dog Training Companies are Not All the Same
A lot of times, families come to us after having tried dog training in the past that didn't cover everything they needed.  They'd get a few benefits (like their dog learned to sit for a treat in the kitchen) but they still struggled with things like jumping, pulling on the leash, not coming when they're called, play biting or housebreaking issues.
Not all dog training companies are the same!  Since dog training isn't regulated at all, it can be hard to make sure your trainer is experienced, educated, humane and ethical.  Many of our clients have not had good experiences with other dog training companies before starting training with us.  Here are a couple of those stories:  Emily's Story           Graham's Story
Our trainer has been certified since 2002 and continues her education so that we always know the best, gentlest, fastest ways to help you.
We train your dog the same way we'd train our own, and take care of you just as much as we'd want to be taken care of if we were you.
Our dog training actually works, and quickly.  We teach you and your dog together, so you know exactly what you need to know to maintain the training for years to come.
Our years of experience means that we can help you find the best way to teach your dog to listen reliably to your whole family, and stop unwanted behaviors that are keeping you from enjoying your dog as much as you'd like!
We can even customize our dog training programs for you, since every family and dog is different.
Being a small business, we have a huge amount of pride for quality of attention you get from us.  Most families find out about us from other families we've worked with, because they're so happy with the level of service and attention they got from us… and the results of the training of course!
Check out some more of our customer reviews.  We look forward to helping you be the next dog training success story!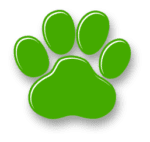 I've been to many training classes and by far this was the best. Your teaching style and knowledge of the behavior the "why dogs do that" was extremely beneficial. Thank you!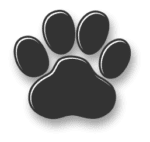 Michele has a very calm approach, which helped gain confidence in me and Lola. Michele not only trained Lola, she trained me! I highly recommend her service! She helped an insecure and shy dog gain confidence.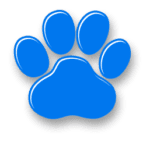 Molly, Max, and I all learned a lot from Michele. Max and Molly were a challenge, as they had many issues as rescues. Michele adapted training techniques to fit their individual personalities and comfort levels. Thank you!
---
What will happen if you don't train your dog right now?
Dog training saves lives!!!   It is important to teach our dogs not to dash out open doors, to come when called, not to eat things that fall on the floor or chew other dangerous things like cords or things that are choking hazards.  Training can teach dogs how to act appropriately with other dogs and therefore help in preventing dangerous dog fights.  Dog training can prevent dog bites by teaching children (and adults) what to and not to do around dogs.  Training also helps keeps dogs in their homes and out of shelters.
Therefore, dog training can actually save you money!  Dog Gone Good Dog Training Inc. has been hired many times after hefty veterinary bills were incurred due to a dog eating something he shouldn't have, getting into a fight with another dog, or getting out and hit by a car.  Training can also teach your dog to stop destructive chewing, digging, etc. which can save you a lot of money!  Our dog training programs also often include money saving tips for buying dog food, toys, and treats.
Dog training is one of the most important and yet usually the least costly pet service.  Dog training usually costs far less than other pet services/expenses when you consider what you pay over the lifetime of your dog.  It is not likely that you will need to purchase additional training throughout your dog's life if sufficient training with a qualified dog trainer is done now.  And don't forget all the money you will save by having a well trained dog as mentioned above!
The cost of dog training will be less now than later.  This is because practice makes perfect and the longer your dog practices those unwanted behaviors, the better they will get at it.  Also, some behaviors that get worse over time can lead to aggression in your dog or cause the aggression to become worse.
It's always best to be proactive!  So if you have a young dog or puppy, do not postpone training.   Our dog training programs are designed to prevent common behavioral problems from ever developing when addressed proactively!