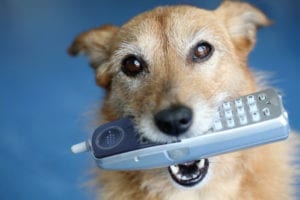 Phone consultations can be purchased alone or in addition to our other dog training options.
We offer phone consultations for the following behaviors:
Housebreaking
Separation anxiety
Fear of storms or fireworks
Attention seeking behaviors
Preparing for a new dog or puppy
General canine exercise and nutrition recommendations
Destructive chewing and digging
Jumping on furniture or counters
New baby preparation
Kid and dog safety
Excessive barking
Begging for food
Other topics may also be available.  Please contact us if you would like more information on this service.