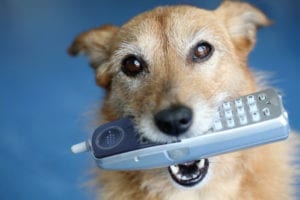 Please fill out our inquiry form below to learn more about our programs.
GROUP CLASSES:  Please note that our group classes are on hold during the pandemic. 
PRIVATE TRAINING:  Our private training programs (at your home) can either be done with all virtual lessons if you prefer…or they can include a combination of in-person and virtual lessons.   Our virtual sessions are live, private and have been extremely effective with our clients.  We have a demo video and many customer testimonials on our website if you would like to see how it works.  See next available start dates
CONTACT US:  Please fill out our Dog Training Inquiry Form to learn more about our programs.  We appreciate the time you take to complete the form so we can better assist you.   By filling out our form, you will be helping us assist you faster but you could also call us at (708) 220-9511.  We look forward to hearing from you and learning more about your dog.