In-Home Dog Training
(In-Person or Online)
We are taking careful safety precautions for in-person sessions and we can also help you train your dog with live online sessions that are fun and easy…no tech skills required!  Please COVID-19:  click here for more details on our safe training options during COVID-19.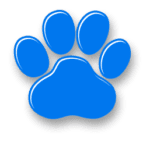 You have helped us to have a much better behaved dog. Thank you so much!! We enjoy him so much more!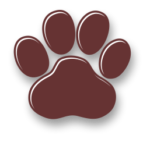 Michele is just WONDERFUL!!  We now have a very nicely trained one-year-old.  I recommend her to anyone looking for a first-rate training experience!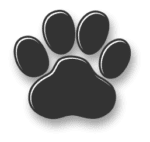 Results were quick and training practices are easy to follow.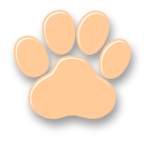 I can now walk my dogs and enjoy the time. I have better control and it's more fun to be with them.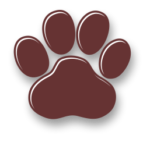 Exactly what I was looking for. I enjoyed the class tremendously. Thanks for all that you taught us. Keep up the great work.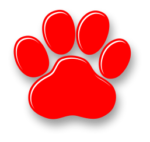 It was so cool. Very fun. Exceeded expectations! Really good stuff!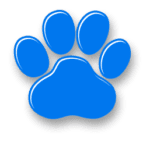 Can see a huge improvement with Lexi from the beginning.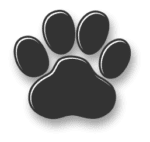 Michele was wonderful. We use all of the techniques we learned and enjoy our dog more because of the lessons.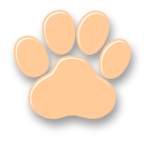 Excellent training that our dog will use each day. She loves the training and is well behaved. My wife and I loved the class.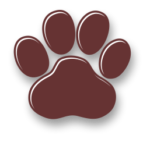 I was very impressed 🙂 Thank you. Well worth everything!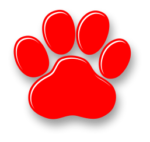 Excellent training experience for us and our dog.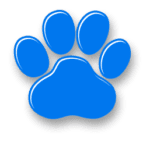 Thank you so much! You made the learning environment positive, fun, and helpful.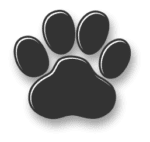 Thank you very much for giving us the tools to train Duke to be the best Husky ever, next to Persia of course 🙂 Thanks again.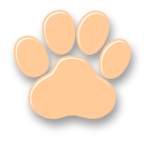 The knowledge I got from training sessions proved to be invaluable as I learned how to better communicate with Abby. She then responded better to training and I was more motivated to continue due to the excellent response
Every family and every dog is different.  We customize our in-home dog training programs to fit our client's needs.
We offer training for new puppies, house manners, basic through advanced training, canine anxiety, new baby preparation, tricks/games, and more!
We offer the same programs whether we are meeting in-person or online…the only difference is the modality.  Sessions can be completed all through our live online private sessions or we can also include in-person sessions at your home if you reside within our travel range…or we may be able to meet at another location if you are outside of our travel range.
Just let us know if you need help deciding which program is best for your dog.
---

Polite Pooch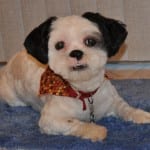 It's just a few short weeks into the future.  Your dog listens to you around the house now instead of ignoring you a lot of the time, making you yell at them to get their attention and causing all kinds of frustrations! 
Everything is so much more peaceful at home now… You know you can leave your dog home alone and not worry about what they'll do.  This program is perfect for the family that wants their dog to be more polite at home.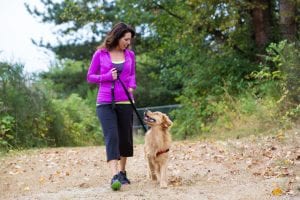 Impressive Pooch
Now just imagine your friends and family being amazed at how well behaved your dog is when they visit!  Not only do they listen around the house now, but they also listen in more distracting environments – like in public and when you have company over. 
They also don't pull you down the street at all anymore – so you can now enjoy a nice leisurely walk with your dog.  What a switch, huh?
They come when they're called, too.  No more chasing them around the yard when you're late for work or having to physically make them get off the couch when you say. 
Your life will be so much more enjoyable with your dog when you have the freedom of them listening, even around distractions.

Fantastic Fido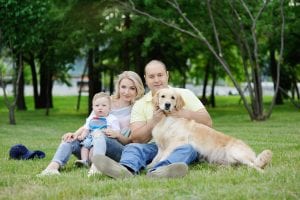 Now imagine how, in just a short time from now, your dog is the envy of every other dog owner you know.  Not only are they well mannered at home and out in public, your dog also walks right by your side – even when passing by other people with their dogs!
They're the dog that comes back to you quickly when you first call them, even off leash and around really big distractions like the dog park.
No more worrying about losing control over your dog when they are off leash outside!
So much more peace of mind – knowing you did everything possible to keep your dog safe and completely enjoy owning a dog!  
Would you like to have more ways to exercise and play with your dog?  Is Fido's built up energy causing problems in your home?  Or maybe your dog needs help with building confidence or improving his relationship with someone...If so, our Fun Fit Fido program is what your dog needs! 
We have both in-person and online classes available!
If our dogs are challenged and mentally stimulated daily, they live happy, fulfilled lives and are less likely to find destructive ways to occupy themselves.  You can feel satisfied that your dog is receiving the physical exercise and mental stimulation he needs after enrolling in this program!  This amazingly fun course will also give you more ways to play and bond with your dog and a great way to get the children involved in the training and to KEEP them interested.
Your dog will learn several games such as FIND IT, HIDE AND SEEK, and PUZZLE GAMES.  
Your dog will also learn many tricks with over 20 to choose from!  CHECK OUT OUR FUN DOG TRICKS VIDEOS  
We can also teach your dog to retrieve including an advance retrieve with multi-toy name recognition.
Just for fun agility is optional  (equipment not included).
In addition, we will give you exercise suggestions and recommendations including ways to exercise your dog indoors during inclement weather because lack of exercise is a common cause of many behavior problems…
…That's just one more reason to enroll your dog in our Fun Fit Fido program!  Contact Us to learn more about this program.
Not sure which program to choose?  No problem! We can help you decide which program is best for you and your dogs and we can customize a program to fit your needs!  
Don't have your dog yet?  It's actually best we start with a "before dog" consult to ensure you are prepared for your new friend's arrival and off to a good start from day one.   A transition to a new home can be a very stressful time for a dog of any age, but we can help make it as peaceful as possible.    
READY TO BEGIN TRAINING IN YOUR HOME?  Let us know which programs interest you.  We look forward to training with you and your furry friends!