Live Dog Training Video Sessions – Online and personalized for you and your dog! 
Stay comfortable in your home while our expert dog trainer, Michele Meyer, helps you train your dog with our online dog training video sessions.  Private coaching for you and your dog that is fun and easy…no tech skills required!  All you need is an internet connection and a smart phone, tablet, or laptop.
Many of you are at home with your family a lot, including those furry family members…and if your dog has some not-so-fun behaviors, then being home so much could make those behaviors even more frustrating since you don't get a break from it.
Or maybe you have a new puppy and want to get off to a good start with training so that behavior problems don't develop and you can enjoy a well-mannered dog for many years to come.
You will get the same great results of our in-person sessions with the same expertise and step-by-step coaching…just through a different modality.  Online dog training video sessions are not new and have been done successfully worldwide for many years now.  So there's no need to wait to train your dog and risk those behavior problems getting worse or risk other behavior problems developing.   
Want to see how it works?  Check out our demo videos below.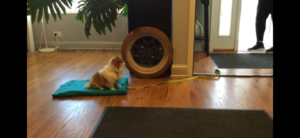 More Advantages of Live Online Training Programs:
You can relax in the comfort of your own home. You can even wear your pajamas if you want 🙂
Hassle free and saves time…you don't have to get your dog in the car and travel to us.
Ensures puppies get the training they need during early critical developmental periods.
REAL LIFE TRAINING!   Training will take place where the behaviors happen like in your home. 
Addresses behavioral problems now before they get worse and prevents new behavioral problems from developing.
Some training is even more effective virtually than in-person because it allows our trainer to see your pup in their natural environment. 

For example, with separation anxiety we can assess what your dog does alone when you leave the room or house. 
Another example is when we don't want your dog distracted by a visitor (our trainer) so that we can see their natural at home behavior.

Even more flexible scheduling since we don't have to coordinate travel times around bookings.
Worry free! Online training honors social distancing and prevents the spread of germs.
BONUS…You get extra time with our expert trainer. We accomplish the same great results as we do in-person…we just pass on the time that we save by not traveling to you. So you and your dog get bonus training time with our trainer.
CHECK OUT OUR VIDEOS BELOW for a peek into how our online dog training video sessions work.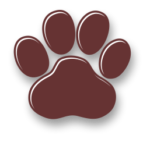 I was extremely impressed with the training we received from Michele!  I was incredibly shocked by how much we were able to accomplish during our first Zoom call! By the end of the call, I was able to put our dog in a place and have him stay which has made our meals much more enjoyable. Michele is very professional and a wealth of information! Her articles are a wonderful resource to read in between sessions. I would definitely recommend Michele for your training needs!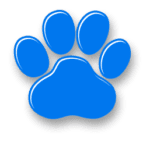 When I reached out to Michele at Dog Gone Good Training and she described how she could accomplish all the classes via ZOOM sessions.. I was pretty incredulous.. after all, dog training is hands on... I was willing to give it a chance.  Michele made me a believer, not only was doing the sessions via ZOOM functional, but it fit in so well with our schedule!  We rescued a 4 year old retriever mix who knew some basic commands, however he needed a lot of work.  After our sessions with Michele he is the ideal house dog!  He's a pleasure to go on walks with, knows a wide range of useful commands and is an observably happier dog... this really was Dog Gone Good Training!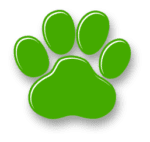 After having Koda for a few months I realized that I needed outside help.  My family found Michele and she showed us how to properly train Koda to be a good dog. During this time covid-19 prevented us from meeting in person but we were able to meet online through video chat...and it turned out to be a great experience.  Almost all of our training was done through online video and we couldn't be happier with Koda's improvements.  I would highly recommend Michele as a dog trainer, she was always very professional and knew exactly what she was doing!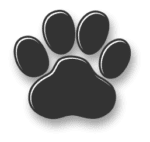 Lana's mother commented on her experience  too...
Because my daughter bought a puppy I felt it was important to get puppy/dog training. After talking to Michele I decided to get lessons through Dog Gone Good Dog Training. I couldn't be happier with the results. Not only is Michele very knowledgeable, but she offered excellent advice and feedback. She transformed my daughter's dog. And most of all, lessons were done on-line due to Covid-19. I would highly recommend Michele to anyone who needs puppy or dog training.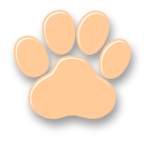 We started online training with Dog Gone Good Dog Training in February 2021. The instruction and direction given by Michele made it easy for our 8 month old puppy to be successful. Michele is very knowledgeable and helpful with any issues or recommendations that we asked her to help us with. She guided us every step of the way with the training and with us being first time dog parents, it really helped to get us started on the right foot. It gave us confidence that we were doing the best for our puppy to be able to communicate with her in a consistent and loving manner. We would recommend Dog Gone Good Dog Training for obedience, learning tricks or to modify undesirable behaviors.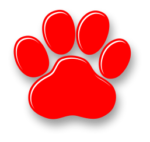 We began our relationship with Michele at Dog Gone Good Dog Training Inc. 15 years ago with our first puppy. We loved our experience and our dog was well trained, especially house specific training for infants. We now have a new puppy and were excited to have him also trained by Michele at Dog Gone Good Dog Training Inc. Michele also trained house specific In-house training via Zoom which was both convenient and effective. Michele is an excellent trainer who we highly recommend.
How Our Online Dog Training  Video Sessions Work
We want to make sure your dog will listen to you too and not just us…so whether we meet in person or online…we still teach you how to train your dog. This way you are able to easily implement the training into your everyday routine so that your dog will listen to you in real life situations and not just in training sessions.
We have 20 years of experience helping pet parents train their dogs so we are able to coach you very easily online. The video below is a little peek into one of our training sessions so you can see how that works.
Please keep in mind that this is Meemo's training session but we will tailor your training sessions for you and your dog. We have lots of ways to modify the training according to each dog's motivation and needs. Meemo trains well with food so we used tiny treats and after a few days, the treats weren't needed anymore as you can see in the update video below. 
CAUTION: Please be very careful if you try this exercise with your dog. We always have dogs on leash and far enough away from the door so that we don't risk them escaping.
Meemo's mom sent this video update just three days after our training session.
Our training session to teach Meemo not to dash out an open door.  
Since the only thing that's different is the modality, our private online programs are the same as our in-home programs.  We have our most popular programs and we can customize programs too…our online dog training video sessions are tailored to fit the needs of your family so just get in touch and tell us about your dog.  We look forward to talking with you!