Get email notifications when enrollment opens for new webinars or seminars.
Behavioral Seminars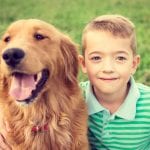 We periodically offer seminars on common canine topics such as house manners, canine anxiety, kids & dogs, baby preparation, behavior problems, and more.  Seminars are for people only; please do not bring your dogs to class.
Space is limited so advanced registration is required.  Please note that you must register each person attending and all minors must be accompanied by an adult.  Please do not bring young children that may be disruptive to class.
Doggie Dilemmas Seminar
This seminar is packed with great information to help solve those canine concerns. In this class we will address how to be a good leader, canine health/exercise/nutrition, common communication mistakes people make with their dogs, and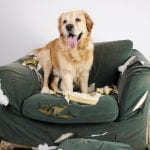 tips for potty training and eliminating those unwanted behaviors like playful nipping, destructive chewing, jumping, barking, begging, digging, fecal consumption, and attention seeking behaviors.
It does not matter how old your dog is…if you have these dilemmas, this class can help. After attending this seminar you will have a better understanding of your dog's behaviors and be able to communicate with him more effectively, therefore enriching the relationship between you and your canine friend.
Would you like us to do a seminar at your facility?  We have many topics to choose from.  Our most popular seminar is our Doggie Dilemmas seminar (above).  Please contact us for more information.