"The training exceeded our expectations...
Our puppy went from wild and crazy to playful and enjoyable after you came over to train both her and us! We are so happy we did it."
Andrew and Dana F. from Riverside

Celebrating 17 years in business and thousands of dogs trained.

Humane Training... we are kind to dogs and their humans.

Recommended by veterinarians and pet professionals throughout Chicago's south and west suburbs.

Would you like to take an enjoyable and peaceful walk with your dog?

Would you like your dog to listen the first time you tell him to do something?

Would you like your dog to be well-mannered around visitors and in public places?
All of this is possible and so much more with our training programs! Imagine no more embarrassment from your dog's excessive barking or jumping on people…
..and no more chasing him around the house or yard when he's not listening! Just imagine your dog walking quietly at your side even when other people and dogs pass by!
Your dog can be polite, calm, happy, and content, understanding what is expected of him in your family and in your home. He can be proud of himself because he now understands what you want him to do and loves to please you.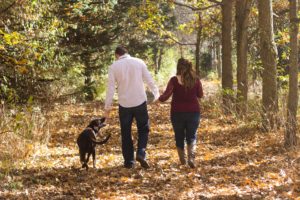 You do not have to imagine any longer. We can help make this your reality…
Contact us and tell us all about your dog. We look forward to hearing from you!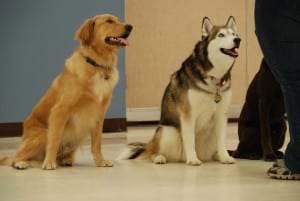 Persia was 12 years old when this video was taken. If we can train an old dog to do all of these tricks, just imagine what we can teach your dog like no more barking, jumping, or pulling on the leash…
…Dogs love our training programs so they become eager to learn and then we can train them quickly! But don't worry, we will also teach you how to communicate effectively with your dog so he will listen to you too and not just us!
Is your puppy not understanding what you want him to do?
No problem…we speak dog!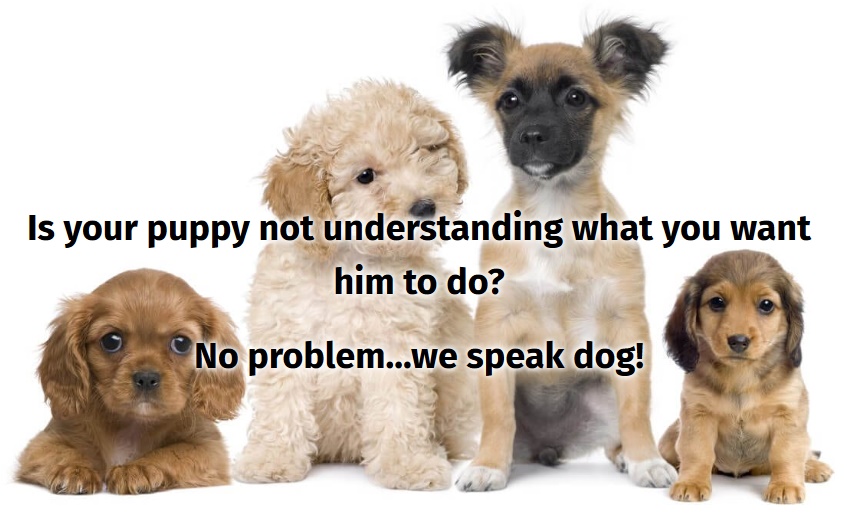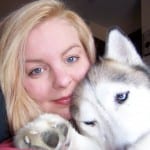 Dog Gone Good's business owner and trainer, Michele, has been training dogs for over 17 years! Michele comments on customer service:
"I love being a small business owner…at this time, I can best meet my high standard for customer service by staying a small business and not letting go of the personal touch that has been a big part of Dog Gone Good's success…
…I'm not just in the business for the animals but also for my love and compassion for people." Read more about Michele