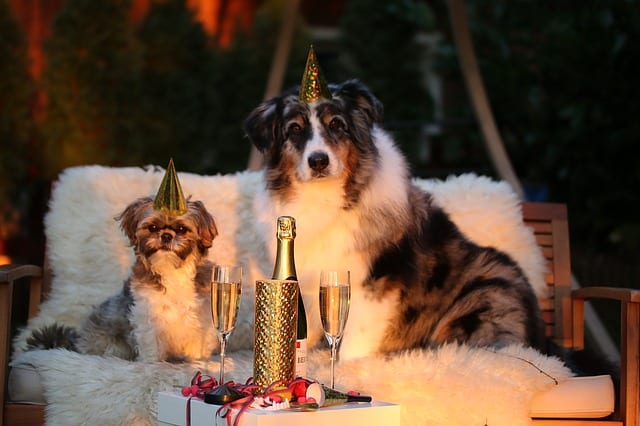 As you reflect back on this past year, we hope you find that it was filled with many blessings. One of the things I am always very grateful for is having a life filled with furry friends. But as much as we love our pets, they sometimes can contribute to our stress levels. Is that the case for you? Would you be happier if your dog was better trained? No, but really, let's think about it for a minute. Let's think about how having a better trained dog could increase your happiness. How many of these would you agree with?
Happiness is an enjoyable walk with my dog.
Happiness is attending more social events with my well mannered dog.
Happiness is having more visitors come over without feeling embarrassed of my dog's behavior.
Happiness is having my well behaved dog enjoy the time with visitors instead of being confined when company arrives.
Happiness is not worrying about my home or my dog when I am not at home.
Happiness is no more family arguments over the dog's behavior.
Happiness is the peace of mind that comes with knowing my dog will not run out of the door or yard and will come when called.
Happiness is when my dog is happy!
All of these things are possible and dogs love our positive reinforcement dog training methods. So what are you waiting for? Let us help you reach your goal for more happiness in the new year! We love helping families and their dogs live happily together and we want to help you too. It all begins with the first step. You can enroll in one of our dog training programs and be on your way to a happier you!